Where can you go with your consumer complaint? Find out by playing our game!

A consumer problem? What now? Try out our game
A problem with a rental car, a delivery of damaged shoes, a delayed flight, telephone fraud... you name it! Each year we receive over 12.000 complaints. Consumer problems, they really do exist.
But what can you do to resolve your dispute as efficiently as possible?
For its 15th anniversary, the network of European Consumer Centres (ECC-Net) on the topic 'Redress & Enforcement' during the month of October. The goal is to empower the European consumer with knowledge, so they can enforce their consumer rights and take full advantage of the opportunities the Single Market offers. Because that is the mission of the ECC-Net. We hope that you, as a consumer, and one of our stakeholders, will support our campaign and share this page with as many people as possible. Because consumer rights don't stop at the border!
This is what we have in store for you
A problem? A solution!
Our pdf guides you to the appropriate solution via the arrows. Good luck!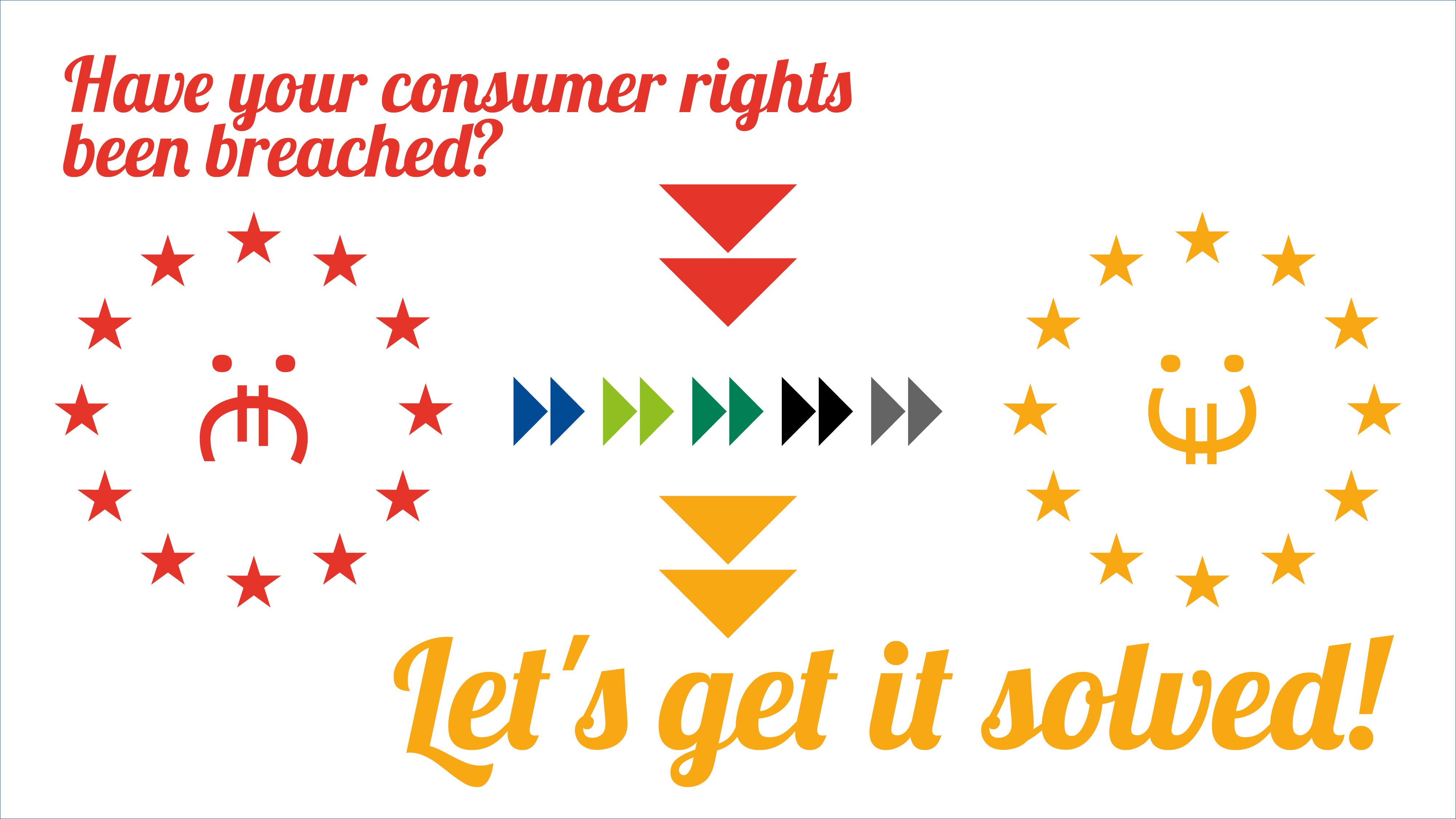 Enforcing your rights in six steps
If you would prefer to read the information on our website, we have got you covered.

It is important to know that mediation can only be successful if the trader is trustworthy. If you have a hunch that something isn't quite right, you can do the Webshop Check to help you determine if a trader can be trusted or not. If you have been the victim of fraud, then the police will be your only recourse. You can also report the trader to the "Meldpunt" of the FPS Economy.
Videos: how to enforce your rights visualized
Our Danish colleagues have made a short video summarizing this information for you.
And we certainly don't want to deprive you of our social media teaser video.
ECC-Net empowers consumers
This project is part of a larger campaign for the 15th anniversary of the ECC-Net. Each month a new consumer topic is highlighted. This month's "A consumer problem. What now?" was created by ECC Belgium. In October 2020, all ECCs will inform consumers about their options for dispute resolution on the basis of our work.